1st May - 4th May 2020
Borders Events Centre,
Springwood Park,
Kelso, TD5 8LS
The year 2020 marks the centenary of a number of key events for the Border Terrier world:

• The breed's official recognition by the UK Kennel Club
• The writing of the first official breed standard
• The first show at which Kennel Club Challenge Certificates were on offer
• The founding of the Border Terrier Club
The seven UK Border Terrier Clubs have decided these centenary achievements will be celebrated by staging a very special event entitled 'Border Terriers 2020'.
A working group has been set up by the clubs to plan and organise the occasion and raise funds to make it an event to remember.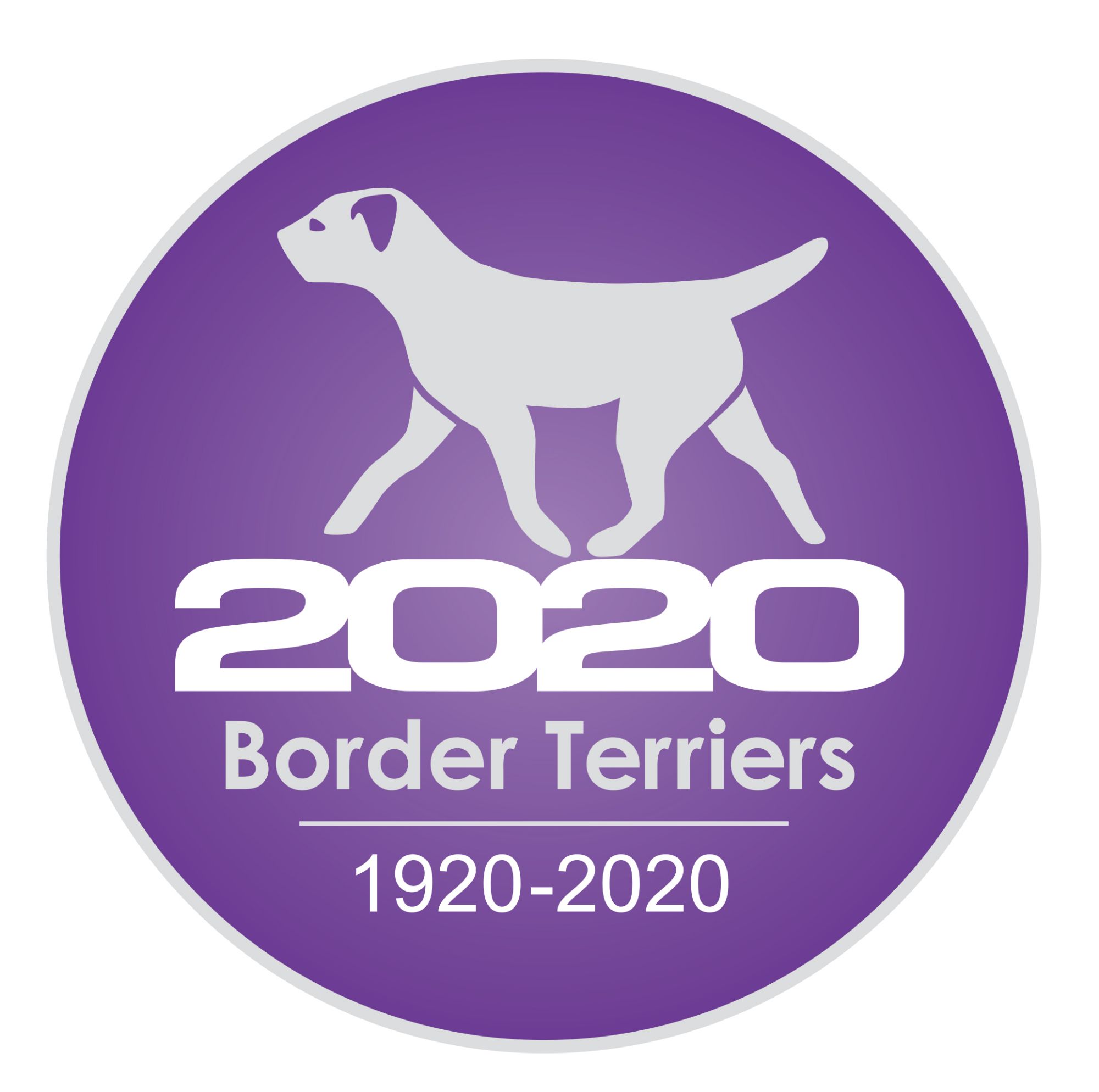 Joint Border Terrier Clubs' Championship Show, Saturday 2nd May 2020
Entries to the Championship Dog Show will be dealt with separately and prospective exhibitors will be able to find details for this part of the event at Fosse Data - please click here for schedule
Souvenir Programme - Our Dogs will be producing an A4 glossy souvenir guide. Anyone wishing to place an advert please contact Vince Hogan -

[email protected]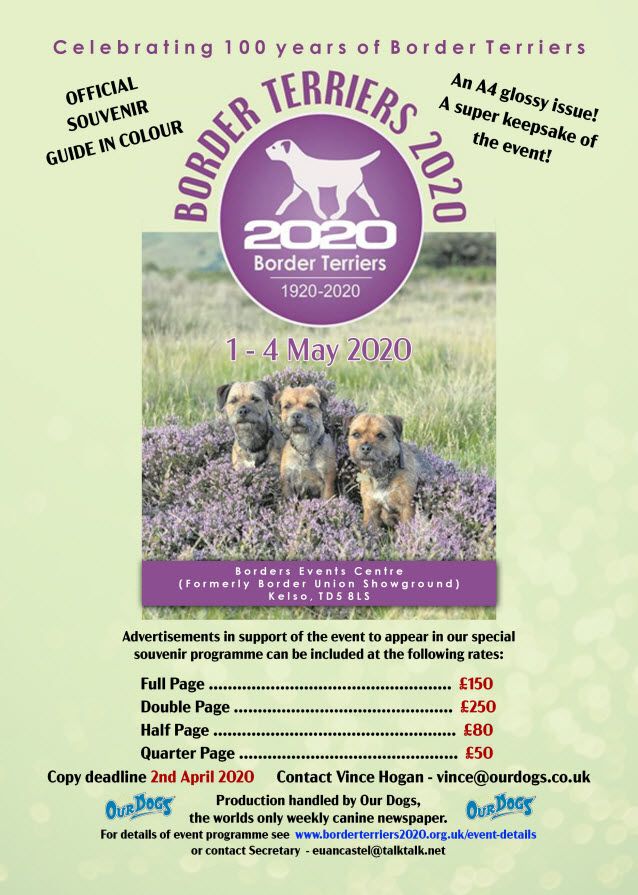 June 2019 Update
The following pages have been updated with additional information
Events page
Merchandise
Useful Information – update on Caravans/camping at the showground

A large demand is expected for local accommodation and we suggest that visitors should book their accommodation as soon as possible, please check the tourism sites on the Useful Information page.

Press Release
Click here for latest press release

Next Steps

Please subscribe to our mailing list using the form so that we can keep you informed as we update information.

Thank you.