CORONAVIRUS (COVID-19) AND BORDER TERRIERS 2020
EVENT RESCHEDULED
The Committee of Border Terriers 2020 is pleased to announce that arrangements have now been made to re-schedule the event to take place on the equivalent weekend next year from 30th April to 3rd May 2021.
The Kennel Club has now indicated that the relevant championship show licence will be issued for Saturday 1st May 2021. We have verified that the venue at Kelso is currently available and have booked it, and our championship show judge Elspeth Jackson is able to officiate on the revised date.
Despite it being 101 years after the year 1920 we are extremely confident that we will be able to have just as good a celebration of the Border Terrier breed in 2021 as we had planned for 2020 and the event will continue to be known as Border Terriers 2020.
MERCHANDISE
We are continuing to sell the Centenary Book of Records, the Limited Edition Centenary Print and other Merchandise during the period from now until next May. Those who wish to receive these items by post in advance of next year's event will be asked to pay an appropriate postage fee, the amount of which will be established later and intimated on the Border Terriers 2020 Website in due course.
PRIZE DRAW
It has been decided in all the circumstances to cancel this year's Prize Draw and sellers are requested to make refunds to those who have already purchased tickets while apologising for the need to cancel.
QUESTIONS
Any prospective participants in the event with questions should contact the following:
Championship Show – Helen Axford - [email protected]
Treasurer Items – Bill Shorthose - [email protected]
Other Issues – Euan Castel - [email protected]
GOOD WISHES
The Committee of Border Terriers 2020 wishes every good fortune to all who had intended to be present this year and hopes that all will be back on track for the equivalent event in 2021. Please stay safe in the present situation. Take care of yourselves, your families and of course your Border Terriers!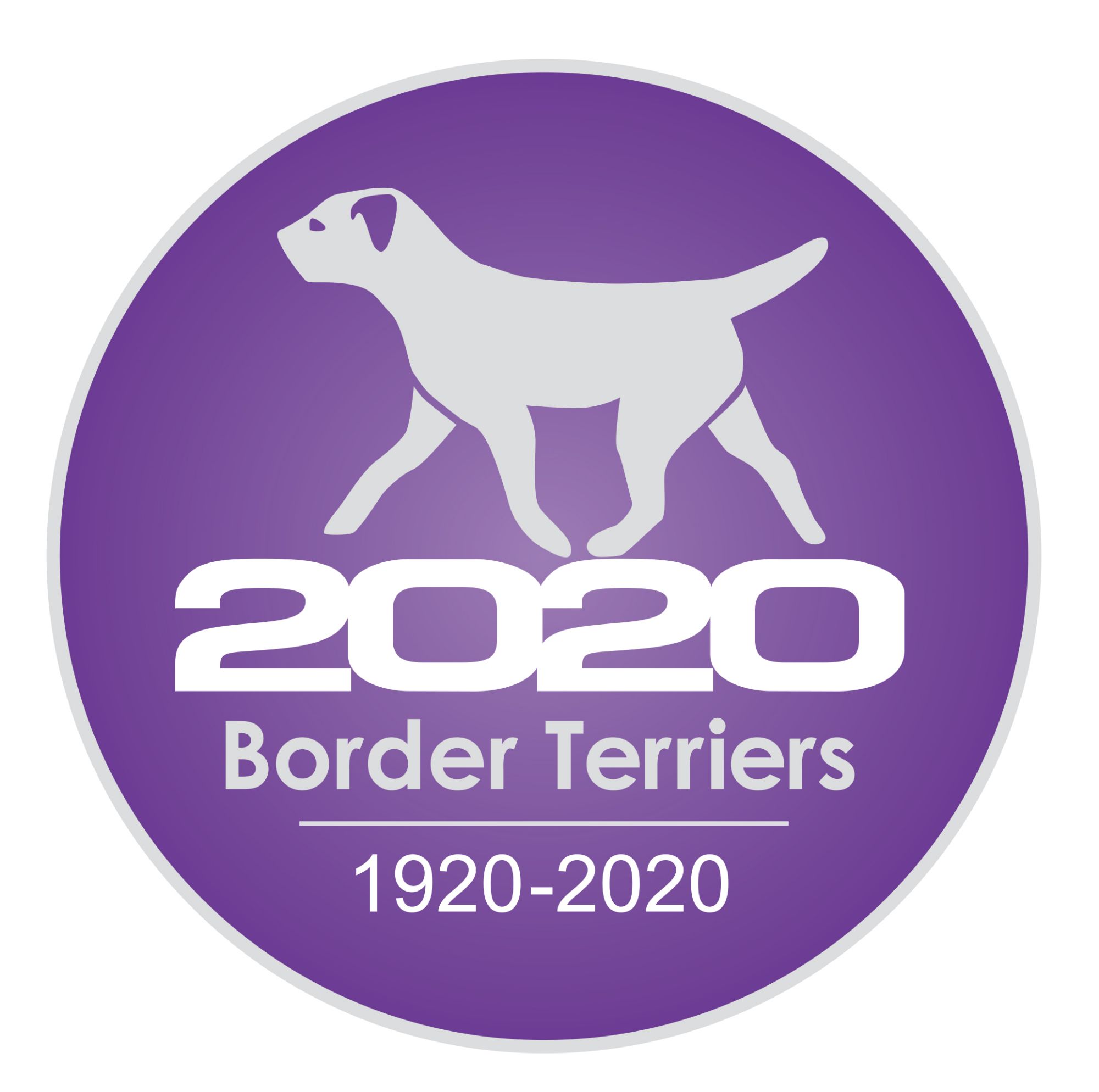 The year 2020 marks the centenary of a number of key events for the Border Terrier world:

• The breed's official recognition by the UK Kennel Club
• The writing of the first official breed standard
• The first show at which Kennel Club Challenge Certificates were on offer
• The founding of the Border Terrier Club
The seven UK Border Terrier Clubs have decided these centenary achievements will be celebrated by staging a very special event entitled 'Border Terriers 2020'.
A working group has been set up by the clubs to plan and organise the occasion and raise funds to make it an event to remember.
Next Steps

Please subscribe to our mailing list using the form so that we can keep you informed as we update information.

Thank you.